Craft A'fare Social Kitchen, known foremost as Cask Social Kitchen, is a product of The Social Kitchen Company, now residing in SoHo to partners, Adam Itzkowitz, Vincent Jackson, the Tampa Bay Buccaneers wide receiver, and TJ Miller.
TJ brought with him conceptual designs for a restaurant that would specialize in Southern hospitality and cuisine, and with the help of his business partners, his concept is upheld today.
The trio brought their visions to life and reinvented the space on June 15 in SoHo, which Cask Social Kitchen now calls home.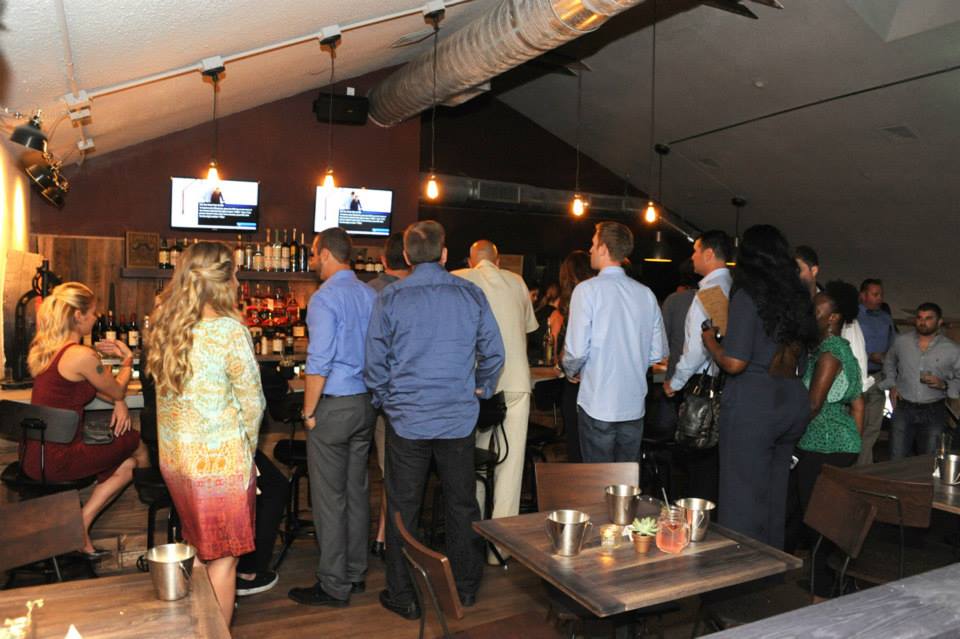 With a 5,200 square-foot space, the restaurant-bar has an industrial indoor-outdoor design that incorporates exposed brick and beautiful wood, to attract diners.
The restaurant boasts their motto: Eat. Drink. Be Social, offering up signature Cask cocktails and local draft beers, and delicious bites from Crab N Mac Cakes to Duck Wings and other delectable items.
Continuing with the Southern hospitality theme, diners are encouraged to grab a cocktail and retreat to the outside porch to sit and sip with friends, while enjoying the ambiance of South Howard.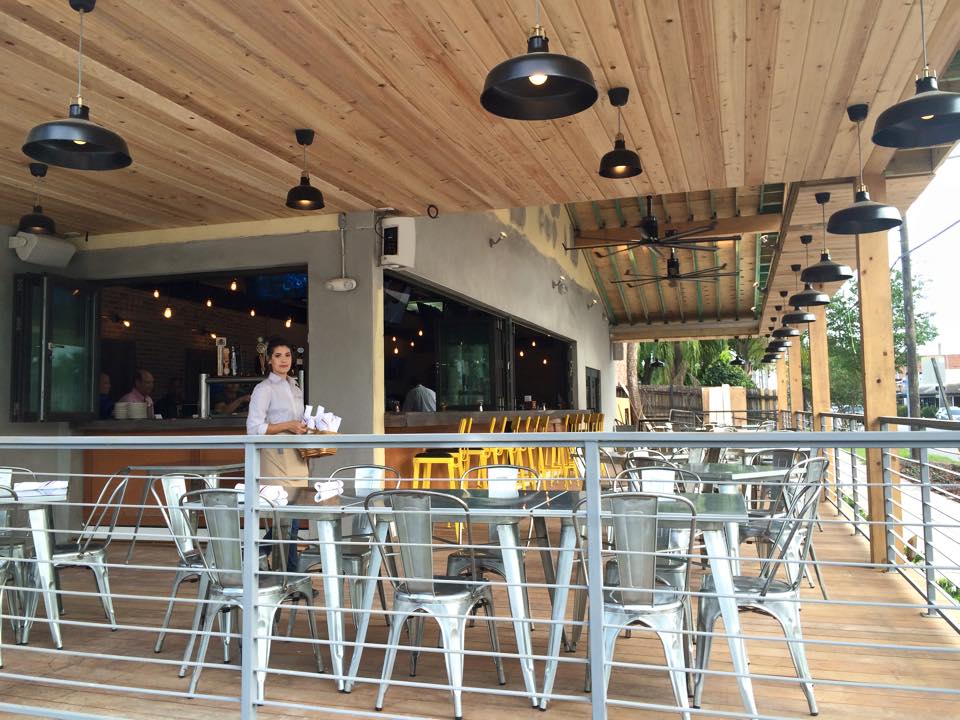 The handcrafted cocktails are reason enough to stop in, from signature drinks like the Bloody Mary with the bacon drizzle at brunch, to craft beer favorites, and wine selections that tribute to Vincent Jackson, a portion of the funds going to the Jackson in Action 83 Foundation.
If sitting on the patio deck isn't for you, chill upstairs in the Loft Lounge instead, where you can enjoy live music during Thursday late night Happy Hour, Fridays and Saturdays, and for Sunday Brunch.
And the delicious dinner items are not something to overlook either. Most of the supper items rely heavily on the deep fryer to create real, Southern dishes. Chef Jessica Wafford brings her culinary genius to a menu that has everything from tasty tempura pickles, chipotle marinated and tempura fried garnished with a three pepper remoulade,  to the Pigs Revenge, a cider braised pork served with cornbread pudding, spinach and beer battered onions.
What's a meal without the dessert?
Cask offers up a few sweet treats to finish off a good meal, from the Red Velvet Bread Pudding, served with spiked cream cheese and caramel, to Not Your Mama's Milk N' Cookies, a traditional chocolate chip cookie with vanilla milk and a strawberry glaze.
Daily Specials
From 10 am to 4 pm on Sundays, enjoy delicious Southern brunch menu items from Maple Bourbon Pancakes with pecan syrup and powdered sugar to the Devil's Omelette, made with sausage, garlic, tomatoes, cheddar, jalapeno and avocado.
For ladies looking to enjoy a night out, Wednesday nights are the time for you. Belles' N Barstools night is from 7 pm to 9 pm, featuring an extended happy hour for ladies in the bar area.
On Thursdays, enjoy late night Happy Hour from 9 to midnight, with featured music and drink specials, as well as shareables for you and your friends.
Have you been to Cask Social Kitchen yet? Let us know what you think about the new restaurant in the comments below or tweet us at Dive In Tampa Bay.