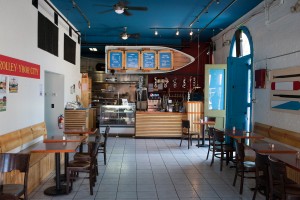 CLOSED
Where: 1820 N. 15th Street – Ybor
What: An open window (or door) into Mediterranean life. Having a meal at Row Boat is like walking into a traditional Mediterranean household and sitting down for dinner (or lunch or a late night snack). This isn't just another gyro stand – it's inviting, authentic culture and cuisine that will make even the most unadventurous eater a diehard fan of falafel.
Why: Because the cooks wake up early so your food is fresh. Just about everything at Row Boat Mediterranean is homemade daily – not mass produced and purchased. The hummus isn't from a jar – it's from freshly blended chickpeas and garlic. And the falafel – it's packed with crunch and flavor because it has just come out of the kitchen not the package. And the daily specials are all specially prepared first thing in the morning to ensure each plate is to the highest degree of deliciousness.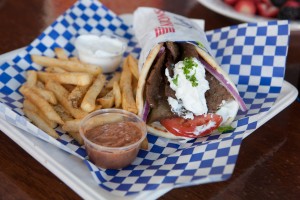 Who (To Take With You): The friend who is afraid to order something they don't know how to say. Row Boat Mediterranean is the best place to start stepping out the box and trying something new because you don't have to worry about being let down. Take your taste buds on an adventure and find out that there is life beyond the burger bar and grill.
When (To Go): When you are on your way to grab a slice of pizza after a night out. Two things usually attract people to Ybor – food and nightlife. Well, with Row Boat you get the best of both worlds – a delicious day food spot and a late-night craving kicker. Row Boat is open late on weekend nights to cater to the crowds of hungry Ybor party patrons and offer an after-hours alternative to pizza. But wait there's more….
How: 813-248-0001