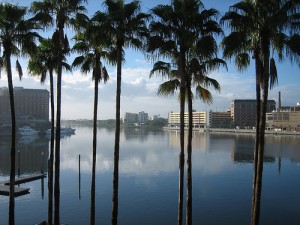 Not all of South Tampa's treasures fit perfectly into a neighborhood niche. There are plenty of great people, places and things located in the space between Tampa's more defined neighborhoods. So as not to neglect those hot spots blurred by boundaries we've got a list of the best things Right-Around the region – in Palma Ceia, Seminole Heights, Kennedy Blvd. area, and deep South Tampa.
South Tampa Restaurant Guide
Datz Foodie Market and Loft Bar (MacDill Ave.) – It is pretty much impossible to describe the delights of Datz in one sentence so I will leave a line from their website to explain why this culinary delicatessen is so wonderful. "Together we are shamelessly unapologetic flavor crusaders and Datz is our playground." www.datzdeli.com
Wright's Gormet Deli (S. Dale Mabry) – This Tampa legend has been making signature gourmet deli sandwiches, salads, soups, cakes and breads since 1963.  www.wrightsgourmet.com
Carmel Cafe & Wine Bar (3601 W. Swann Ave.) – A modern movement for good food and good times. Carmel is a forward thinking Mod Med (modern Mediterranean) restaurant with small dishes and wine parings that allow you to create any type of night you want.
Walter's Press Box Sports Emporium (S. Dale Mabry) – Between the Stadium seating, wall of televisions and sports memorabilia, this is the next best thing to flying out of the state to catch a game with your hometown team. www.pressboxsports.com
Brick House Tavern and Tap(N. Dale Mabry) – More than a man-cave. Call it a castle. This sports bar is equipped with leather couches, elevated American comfort food and big screens as far as the eye can see. www.brickhousetavernandtap.com
SoHo Sushi (W. Kennedy Blvd.) – Somewhere has to be the king of South Tampa sushi. All hail the king. www.sohosushi.com
Bahama Breeze (Rocky Point) – Fall into island time and some frozen drinks in this open-air setting where its easy to forget you're at dinner not on vacation. www.bahamabreeze.com
Kojac's House of Ribs (Gandy Blvd.)- Homemade BBQ chicken and ribs served in style – on picnic tables on the front porch of a classic Southern bungalow home. www.kojaksbbq.net
The Colonnade (Bayshore) – Tampa's family tradition since 1935, the 'Nade serves quality seafood with waterfront views of beautiful Bayshore. www.thenade.com
The Refinery (Seminole Heights) – You'll need to visit the Refinery often if you plan on keeping up with their menu. It changes every week to coordinate with what locally-grown, fresh produce and ingredients the cooks can find from local farmers. www.thetamparefinery.com
Ella's Folk Art Cafe (Seminole Heights) Have a little art with your entree at this hip Seminole Height bungalow. Ella's brings in all local art and music to entertain guests as they enjoy a menu filled with delish dinner plates of burgers, pizza and soul food. www.ellasfolkartcafe.com
The Bungalow (W. Kennedy Blvd.) – Fall into island time in this restored 1919 Bungalow serving Tampa's best examples of "Florida-Style" cuisine. www.bungalowtampa.com
South Tampa Bar & Nightlife Guide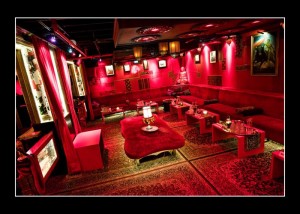 The Independent (Seminole Heights) – This sophisticated bar is more like a beer cafe – a great place for quality conversation, refined finger foods and craft beer.
The Kennedy (W. Kennedy Blvd.) – This gorgeously posh nightclub is home to sizzling DJ performances that fuel the fire for one of the best dance floors in the area. www.thekennedysoho.com
Shops Right Around South Tampa
Why Not Boutique (MacDill Ave.) –  Any grandmother, sister, girlfriend or other woman in your life will be happy with a unique gift from this green boutique. www.whynotboutique.com
Squaresville (Bay to Bay) – Find something funky in this vintage clothing and home decor shop filled with odd-ball home accessories and one-of-a-kind fashions. www.squaresvilletampa.com