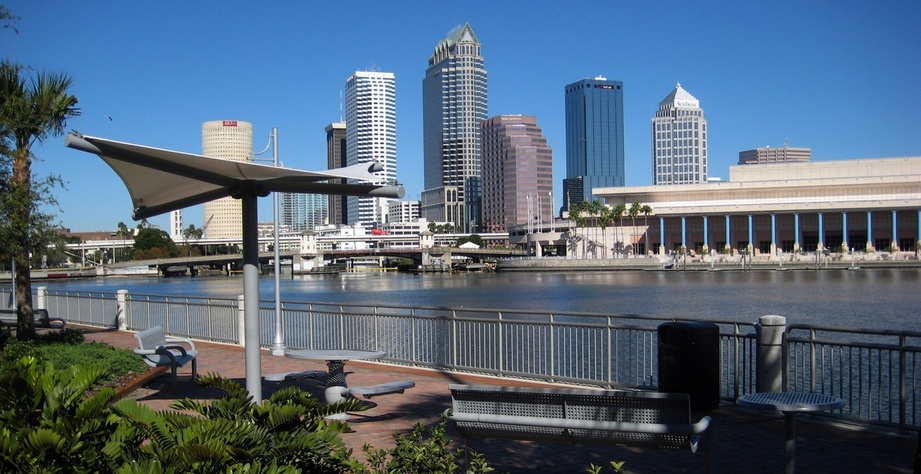 In the past decade, Downtown Tampa has blossomed. The opening of two new residential high rises have changed the skyline and paved the way for a revival of urban growth which included the opening of new restaurants, shops and parks. What was once a sleepy nine to five downtown is now a trendy new area equipped for live, work and play.
Downtown Tampa Restaurant Guide
Fly Bar & Restaurant – Downtown's trendy dinning destination for drinks, dishes and live music with an artistic flair. flybarandrestaurant.com
First Watch – Take a break for signature coffee, free WiFi and elevated breakfast plates made with fresh ingredients in a simple and always delicious fashion. firstwatch.com
Eddie & Sams New York Pizza – Tired of Tampa Pizza not living up to Northeastern standards? You won't be after eating at Eddie & Sams. eddieandsamspizza.com
Bamboozle Cafe – Have more than just an eating experience while enjoying the enchanting atmosphere and delicate flavors of Vietnamese inspired dishes made from fresh meats, veggies and fruits. bamboozlecafe.com
L'Eden Restaurant and Bar – Three in One: French Bakery, Lunchtime Bistro and Global Fine Dining crafted from only fresh and quality ingredients. dine-at-leden.com
Oxford Exchange – Feel like you are in the middle of a major metropolitan city at this classy restaurant perfect for bruch or a working lunch. oxfordexchange.com
Tampa Pizza Company – Everything you want in a local pizzeria: the vibe – authentic and original, the staff – friendly and helpful, and the food – fresh and fantastic. tampapizzacompany.com
Taco Bus – Residents rejoiced when Tampa's favorite cult classic taco stand on wheels found a permanent location in Downtown. Go see what all the fuss is about. taco-bus.com
Pizzaiolo Bavaro – The heart of this old-world Italian restaurant is the wood-fired brick oven and the recipes from a 3rd generation Neapolitan family. pizzaiolobavaro.org
Urban Cantino – World class Mexican food in a setting that feels like steps away from the Arena Coliseo in Mexico City (Wrestling Ring). urbancantina.com
Malio's Prime Steakhouse – For a fancy night out and a great meal, Malio's delivers on elegance and deliciousness. maliosprime.com
Ulele – This is more than restaurant, it's a full experience that includes a beautiful atmosphere, waterfront location, fresh brewed beers, and top-notch cuisine.  ulele.com
Anise Global — Great place to meet up with friends for a trendy night out with small bites and boss craft cocktails. aniseglobal.com
Downtown Tampa Nightlife and Bar Guide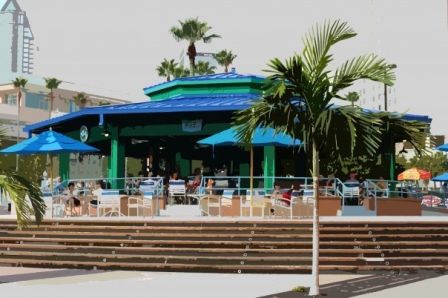 The Sail Pavilion – Casual outdoor, waterfront, urban tiki bar. Does it get any better than this?
Taps Beer and Wine Eatery – One of the few restaurants where the beer menu (coming in at 8 pages) is longer than the food menu. tapswineandbeer.com
Yeoman's Cask & Lion – To die for pub food and the best place to grab a meal when hungover or planning on being hungover the next day. yeomanscaskandlion.com
Hattrick's – ESPN's COLD PIZZA has ranked Hattricks in the Top Ten Sports Bar in the Country. Enough said. hattrickstavern.com
Anchor Bar – You don't need tons of square footage to have a great bar, you just need good bartenders in a chill atmosphere. anchorbartampa.com
Paddy Wagon – It's the perfect neighborhood bar you didn't know you were missing. paddywagontampa.com
The Hub – With a philosophy that a good drink is a strong drink, this bar does not skimp on the booze. Beware of (& enjoy) the Famous "Hub Pour" that has a bit more kick than you are used to. www.thehubbartampa.com
Downtown Tampa Events & Activities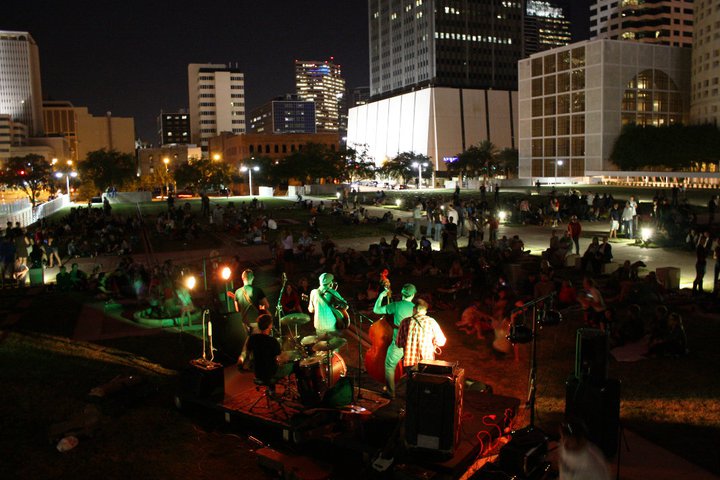 Rock the Park -Free live music concert series with food & drink vendors at the waterfront Curtis Hixon Park. First Thursday of Every Month. rocktheparktampa.com
Yoga in the Park – Spend your Sunday evening exhaling the stress of the coming week at a free sunset yoga session sponsored by Yoga Downtown Tampa in Curtis Hixon Park. Every Sunday (Check website for start times, as they vary by season).
Downtown Market – Fresh fruit, veggies, honey, herbs, flowers, as well as clothes, jewelry and made to order lunches are available at this open air market. Every Thursday from 3pm – 7pm (Season Runs October – May). tampadowntownmarket.com
Tampa Water Taxi Co. – Take a tour (Harbor, Sunset, Tampa History or Eco) or simply get where you are going without any traffic aboard Tampa's own water Taxi. tampawatershuttle.com
Downtown Shops & Cafes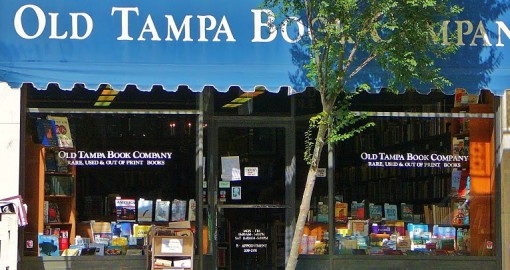 Old Tampa Book Company – Browse shelves filled with over 40,000 rare, out-of-print, and classic books and sidewalk sale bins with $1 books every day. oldtampabookcompany.com
Cafe Hey – Have some culture with your coffee at Cafe Hey's open mic and classic movie nights. Or if food is more your thing, try the daily soup specials. Mmm-hmmm good is a complete understatement. cafehey.com
Sono Café – This waterside café behind The Tampa Museum of Art serves "Slow Food" – wines, desserts, coffees, salads and gelato that should be enjoyed leisurely and relaxed. On the Web.