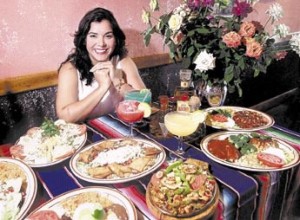 WHERE – 209 East Davis Blvd.
WHAT – A trip to Mexico without all the travel plans.  Although Mexican fare this good would be worth a trip through the border.
WHEN – Hot Afternoons and Happy Hours – Frozen, on the rocks, mango, strawberry, with salt or without. No one does Margaritas like… Margaritas. Love one after work or in your bathing suit on the way home from the beach.
WHY – You can't say you like Mexican food just because you eat chalupas from Taco Bell. Treat yourself to some real authentic, south of the border eats like a Chile Relleno, Chimichanga and the best queso dip you'll ever dunk a chip into.
WHO (TO TAKE WITH YOU) – Your friends. Nothing beats sitting outside, sipping on tequila, and watching a live mariachi band with friends. You'll definitely catch up on old stories and depending on how many oversized margaritas you order, make some new ones.
HOW – 813-251-0558; www.margaritasmexicanrestaurant.com
***Formerly Known As Estela's Mexican Restaurant